Small Business Accounting Services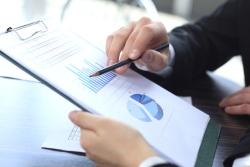 Sines & Associates, a Frederick, MD CPA firm, is a full-service accounting firm that caters to Frederick businesses of all sizes. We understand that it's difficult to make confident decisions without reliable financial information. While you focus on turning your vision into reality, we'll work to make the accounting function easy and ensure that your financial records are maintained correctly and accurately.
Our clients get personalized and responsive service from dedicated accounting professionals who will help you manage your business and keep your finances on track. We want you to feel confident that your accounting system accurately reflects your current situation so you can concentrate on running your business instead of trying to stay on top of your books.
First, we'll learn all we can about you and your business in order to develop a customized package of accounting services designed to address your particular financial needs. Next, we'll help you streamline accounting procedures to save time and monitor expenses to reduce unnecessary costs. Finally, we'll offer a listening ear when you have concerns about your finances and will guide you through important businesses decisions that could impact your tax liability.
Accounting and Bookkeeping Services You Can Trust
We take great pride in providing high-quality accounting services for small businesses. Call us now at 301-663-1964 or request a free consultation through our website to learn more.
Accounting and bookkeeping
Financial statement preparation
Compilations and reviews
Payroll
Certified business valuations
Outsourced accounting services
Budgeting
Succession planning
Business loan assistance
Cash flow management